Day 2 :
Keynote Forum
Professor
Time : 9:15 - 10:00
Biography:
Yuji Iwahori received B.S. degree from Dept. of Computer Science, Nagoya Institute of Technology, M.S. degree and Ph.D. degree from the Dept. of Electrical and Electronics, Tokyo Institute of Technology in 1985 and 1988, respectively. He joined Nagoya Institute of Technology in 1988, then became a professor in 2002. He has joined Chubu University as a professor since 2004 with experience of the Dept. head of Computer Science. In the meanwhile, he has been a visiting researcher of the University of British Columbia Computer Science, Canada since 1991. He has also been a research collaborator with Indian Institute of Technology Guwahati since 2010 and with Dept. of Computer Engineering, Chulalongkorn University since 2014. His research interests include Computer Vision and Application of Machine Learning. He got Best Paper Award from KES International in 2008 and 2013. He has published over 220 scientific papers of journals and international conferences
Abstract:
In the computer vision and machine learning fields, image recognition and its application technologies are more and more becoming popular in recent years. In this talk, application of computer vision to medical endoscope and SEM images using neural network is introduced for the approaches we have developed in recent years. Endoscope images are used for the supporting system of the medical diagnosis including 3D shape recovery and pattern classifications, where automatic polyp detection and classification of benign or malignant are investigated based on the recent machine learning approaches including deep learning, while SEM images are used to recover 3D shape for the industrial applications using neural network.
Keynote Forum
Professor
Time : 10:15 -11:00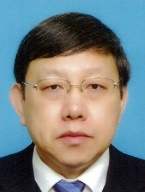 Biography:
Prof. Mingcong Deng is a Professor of Tokyo University of Agriculture and Technology, Japan. He received his PhD in Systems Science from Kumamoto University, Japan, in 1997. From 1997.04 to 2010.09, he was with Kumamoto University; University of Exeter, UK; NTT Communication Science Laboratories; Okayama University. Prof. Deng is a member of SICE, ISCIE, IEICE, JSME, IEEJ and the IEEE(SM). He specializes in three complementary areas: Operator based nonlinear fault detection and fault tolerant control system design; System design on thermoelectric conversion elements; Applications on smart material actuators. Prof. Deng has over 460 publications including 158 journal papers, 15 books (or chapters), in peer reviewed journals including IEEE Transactions, IEEE Press (for books) and other top tier outlets. He serves as a chief editor for International Journal of Advanced Mechatronic Systems, The Global Journal of Technology and Optimization, and associate editors of 6 international journals, including with IEEE journal. Prof. Deng is a co-chair of agricultural robotics and automation technical committee, IEEE Robotics and Automation Society; also a chair of the environmental sensing, networking, and decision making technical committee, IEEE SMC Society. He was the recipient of 2014 Meritorious Services Award of IEEE SMC Society.
Abstract:
Soft actuators have been getting increased attention with developing of medical fields etc. A miniature pneumatic bending rubber actuator is one of the soft actuators. The actuator has the bellows shape and are made of silicone rubbers. Due to the bellows shape, the actuator can do two-way large bending by supplying positive or negative air-pressure. However, to control the actuator and make its model accurately are difficult because the actuator has nonlinearity. Moreover, the actuator should be controlled without sensor because its expected application are medical fields, especially, in operations. On the other hand, a control system based on operator theory can apply nonlinear systems with uncertainties. The relationship between operator theory and passivity or adaptive control which is an important idea in control engineering has discussed by some researchers. Meanwhile, support vector regression (SVR) has been utilized for classification and regression analysis, where the design parameters are selected by using particle swarm optimization (PSO). Therefore, operator-based control system is discussed. In order to realize sensorless control, PSO-SVR-based moving estimation with generalized Gaussian distribution (GGD) kernel is employed. That is, operator-based sensorless adaptive nonlinear control system considering passivity for the actuator and PSO-SVR-based moving estimation with GGD kernel are shown. Finally, some simulations and experimental results are introduced.
Keynote Forum
Professor
Time : 11:15-11:45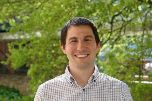 Biography:
Adrian Fazekas, (Dipl.-Ing.) is a Ph.D. candidate at the Institute of Highway Engineering. He received a Diploma in Technical Informatics at the RWTH Aachen University in 2012 with the specialization in Media Engineering. His research work involves development of video based technologies for traffic analysis and microscopic data collection. He is involved in different research projects including real time tunnel surveillance systems based on virtual reality, traffic data collection using UAVs and online traffic management.
Abstract:
Recent technological improvements have led to an increase in performance and mobility of computation hardware. This development has enabled a high level of automation in traffic data acquisition and analysis. One of the most promising techniques in this field is image processing. While this technology shows huge potential due to being non-intrusive and having a high spatial coverage it often leads to thorough discussions on it's ethical and social implications. Especially the issue of data privacy plays an important role in this discussion as image processing easily enables the operator to misuse the raw data to other non-goal-oriented purposes than traffic safety or management. In Germany, strict data protection measures restrict the use of the technology so new adapted analysis methods need to be developed and applied.
In this work the ethical implications of automatic image processing are presented and discussed especially focusing different applications of automatic number plate recognition (ANPR). This method based on Deep Learning has drawn huge interest in the field of intelligent traffic systems, as it can easily be applied in traffic management, traffic safety and law enforcement but can also be used for mass surveillance. In contrast, a new technique is presented which consists of detecting vehicle trajectories without gathering individual and privacy prone data such as vehicle license numbers and evaluating the dense trajectory data using specific indicators depending on the current application. The data required for analysis can be gathered from different sensor techniques such as CCTV cameras, camera equipped on unmanned aerial vehicles (UAVs) or thermal cameras by also using data fusion with laser scanner data. Based on different research projects, the application of this new technique is exemplified covering its use in traffic flow theory, traffic safety analysis, incident detection systems and optimization of traffic management systems.